I know what you're thinking. Essential oils and aromatherapy, that stuff's for yoga moms and hippies. Well, that might be true, but there are actually clinical trials there to back up many of the claims associated with essential oils and their use in aromatherapy. The idea dates back to ancient times. The Egyptians would use certain odors to treat diseases. The Greek physician Dioscorides even wrote many books on the healing properties of essential oils. With that in mind, we thought we'd take a deeper look at the subject and see how essential oils might help out grapplers like us.
Essential oils are generally extracted by distillation. The oil is derived from a single part of a plant, or in the case of some oils, from several parts of a plant. Because of their concentrated nature, essential oils should always be handled with care. As a general rule they should not be applied directly to the skin although there are a small number of oils that can be. Before use, however, it's a good idea to check with your individual sensitivity to any oil by placing a smear on the underside of your forearm, and if any reaction develops, wash off immediately. There are many uses for oils, and they are most often blended with a "carrier" oil (also known as a "base" oil), such as olive or grape seed when used on the skin. Anyone suffering from serious skin allergies or in the first months of pregnancy should avoid using essential oils.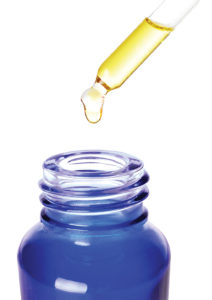 Another way to get the benefits of essential oils is through aromatherapy. There are different ways to administer the essential oils. One is
through indirect inhalation by using a room diffuser or placing a few drops nearby to breathe in the odor. Another is through direct inhalation by use of an inhaler with drops floated on top of hot water. Clinical trials of aromatherapy have mainly studied its use in the treatment of anxiety, stress, and other health-related conditions. Results from these studies have been mostly mixed with some studies showing specific promise in some instances. Studies involving topical treatment have had mixed results with some studies reporting improvement in mood, anxiety, pain, constipation, and other ailments.
Why Aromatherapy
"Might" Work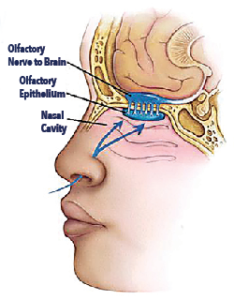 Across many studies involving aromatherapy, mood improvement was cited across many. This is a difficultthing to directly quantify and consider scientific proof. Ohio State University recently found that lemon oil did improve moods, although it did not significantly change pain ratings, blood pressure, heart rate, or stress hormone levels. But if it put you in a good mood, doesn't that count for something? When you breathe in a scent, it enters in through the nostrils stimulating the olfactory bulb. This sends electric impulses to the limbic area in your brain and the amygdala.
Oils to Grapple With
The following are a list of oils that might benefit grapplers. This article is meant to be a primer. If you decide to give essential oils a try, please do additional research on the correct and safe usage.
Bergamot
(Citrus bergamia)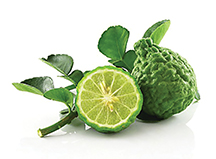 Bergamot has a delicate, clean, and slightly floral scent, and is reported to help relieve anxiety, stress, and loss of appetite. It is believed to have uplifting properties, and is used to create a relaxed feeling by dispelling anxiety and depression. Bergamot has antiseptic properties and is recommended for the treatment of psoriasis, acne, and cold sores. It can be used topically or diffused.
Cardamom
(Elletaria cardamomum)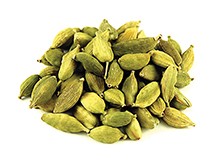 Cardamom's fragrance is sweet and spicy. Its reported properties are stimulating and uplifting. Cardamom is believed to have aphrodisiac properties and to help with digestion and combat nausea. Cardamom is recommended for sensitive skin and in the treatment of eczema and psoriasis. It can be used topically or diffused.
Eucalyptus
(Eucalyptus globulus)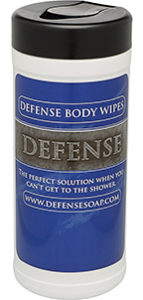 The scent of eucalyptus is sharp and clear. It is believed to help strengthen the nervous system and have cleansing qualities. It has strong antiseptic and antifungal properties and is recommended for relief from catarrh, respiratory ailments, acne and other skin conditions. Defense Soap uses this as an active ingredient in many of its formulations. In fact, the disinfectant qualities of eucalyptus oil gets better with age. It can be used topically or diffused. However, if you plan to use it for aromatherapy, opt for eucalyptus citriodara instead.
Frankincense
(Boswellia carterii)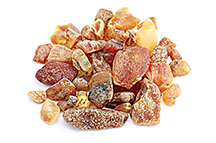 Frankincense has a spicy, woody fragrance. It is reported to have a soothing and comforting effect on the mind, easing anxiety and nervous tension. With antiseptic and revitalizing qualities, it is good for oily or aging skin, scars, and stretch marks. It also has anti-inflammatory properties and is good on painful or achy joints. It can be used topically or diffused.
Ginger
(Zingiber officinale)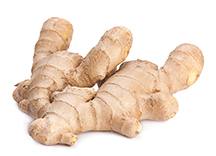 Ginger's scent is spicy, sharp,and citrusy. Ginger is reported to have analgesic qualities, so it aids headaches and aching muscles. It is also reported to help combat nausea and to have aphrodisiac properties as well. It also has antiseptic qualities and can help with poor circulation. Use sparingly on sensitive skin. It can be used topically or diffused.
Lavender
(Lavandula officinalis)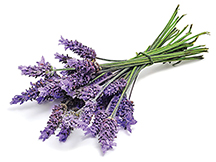 With its flowery, woody, slightly spicy fragrance, lavender is one of the most versatile of all essential oils. Its reported properties are calming, balancing, and relaxing, and as such, lavender is reported to help with insomnia. Lavender has antiseptic and antibiotic qualities and is recommended for greasy and sensitive skin. It gives soothing relief from burns, including sunburn, and from insect bites. Lavender can also act as an effective insect repellent. It can be used topically or diffused.
Lemon
(Citrus limonum)
Lemon has a clear, sharp, and tangy fragrance. It is reported to improve concentration and aid clarity of mind. It has anti-fungal and astringent qualities and is good for greasy skin. It can also help with athlete's foot. This oil is a photosensitizer and should not be used before exposure to the sun, as it will make the skin more sensitive. This can be taken topically, diffused, or ingested. One drop to an 8 ounce glass of water can help cleanse your digestive system. Be sure to follow package directions before taking.
Patchouli
(Pogostemon cablin)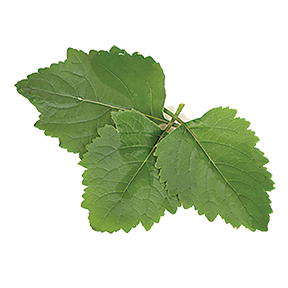 Patchouli's fragrance is probably easily recognized by anyone in the Master 2 and over divisions. It has a warm, earthy, smoky fragrance. It is reported to be beneficial in combating fatigue and calming anxiety. It is also reported to have sedative, pain relieving properties, and to help with headaches. Patchouli's antiseptic qualities are recommended for relief from acne, eczema, and chapped skin. It is also reported to be good for combating dandruff and fungal infections. It can be used topically or inhaled.
Peppermint
(Mentha piperita)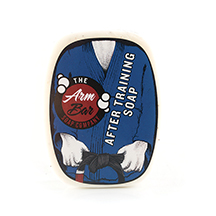 Peppermint has a sharp, menthol aroma. It is reported to act as a mental stimulant, clearing the head. It's also reported to aid mental fatigue and help with memory lapses. Peppermint has antiseptic and anti-inflammatory qualities and acts as a good insect repellent. Use it topically or diffused.
Pine
(Pinus sylvestris)

Pine has a fresh, woody fragrance. It is reported to help combat mental or physical fatigue. It can clear a tired and overworked mind. Pine can improve circulation and is good for sore muscles and stiff joints. It also acts as a flea repellent. It's also excellent for fighting respiratory illnesses and clear out the sinuses very quickly. Use it topically or diffused.
Tea Tree
(Melaleuca alternifolia)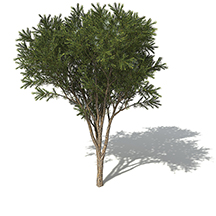 If you buy just one oil then make it this one. Tea tree's scent is sharp and somewhat medicinal. This is the oil found in most home medicine cabinets. It is refreshing and vitalizing and is reported to help with shock and nervous exhaustion. It has antiseptic and cleansing qualities, and helps combat bacteria, fungi, acne, itchy skin, insect bites, and athlete's foot. It is also reported to have a stimulating effect on the immune system. This is another active ingredient found in many Defense Soap products. A study of tea tree oil as a topical treatment to clear antibiotic-resistent MRSA bacteria from the skin of hospital patients found that it was effective as the standard treatment. Tea tree oil can be used topically or diffused.

The post Essential Oils appeared first on .