The Jiu-Jitsu community was rocked this week with the sad news that black belt Javier Vasquez is fighting stage 3 colon cancer. Professor Javier is one of the most beloved members of the gentle art community in California. He runs Strike Based Jiu-Jitsu, a very successful academy in Rancho Cucamonga.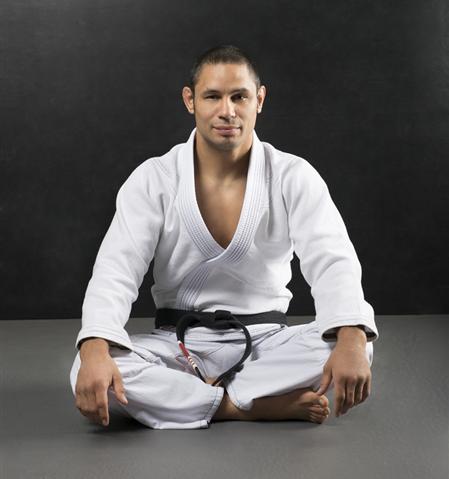 Born in Santiago, Cuba on April 27, 1976, Javier Vazquez came to the United States at the age of four. He grew up in El Monte, California and started wrestling as a sophomore at Arroyo High School at the age of 15. In 1994 he placed 3rd at the CIF wrestling tournament and continued his stellar high school career by placing 4th in the Southern Section Masters tournament. He was just one match away from placing in the high school state wrestling championships, ending up in the top 12 in the state at 130 lbs. He was voted team captain in both his junior and senior years. He continued his wrestling career at Mt. San Antonio College where he again proved himself to be one of "the best of the best" by finishing 7th in the state and being voted team captain for his leadership on and off the mat.
In 1997 Javier started learning Jiu-Jitsu under the renowned Carlson Gracie Team. He competed in every Jiu-Jitsu and submission tournament he could and eventually found himself in the fight game. His first no-holds-barred match was at Neutral Grounds in 1998 which resulted in a controversial decision. Several more fights in smaller venues followed and he then took time off from fighting to train and compete in Jiu-Jitsu. After only 5 years of training he earned his black belt from the Carlson Gracie Team.
The Jiu-Jitsu community is gathering around Javier to help him during his battle against cancer. A Go Fund Me campaign has been set up and every donation is important. Please, take some time to join the effort. Click HERE and please make your donation.
The post Jiu-Jitsu Community Gathers Around Javier Vasquez on his Battle Against Cancer appeared first on .